Long, long ago, there lived a little girl who dreamt of being a successful freelancer. She grew up, achieved her dream, made millions, and lived happily ever after. The End.
***
How I wish things were as simple as that.
But the reality is far off from a fantasy right?
My story too is nothing like I had ever dreamt of.
Raised in a family by a strong mother who always gave me the confidence to believe in myself, I somehow gravitated more towards the societal norms and Bollywood movies wherein a girl's happily ever after is only to find her soul mate, and tie the knot with her.
So I began dreaming of the same. Got married when I was 24 back in 2013 and was over the moon because I had eventually achieved my dream of becoming a Dulhan. Sounds amusing right? Go ahead, and join the laughter party too.
While I thought I had now accomplished my ultimate objective, and my life would only be smoother this way onwards, fate had something in store for me. My parents had separated when I was barely 18. Soon after, we shifted to my grandparents' place. As much as relatives cared for us, there was a void in our lives never to be filled.
Our family went through some serious financial crunch, so when I finally met my apparent soul mate, I thought my hardships would end. I was already working with a UK-based consultancy firm when I got married. Prior to working for that firm, I had worked as a freelancer for a guy who proved to be a conman. Made me work round the clock for one full month, and ended up paying me zilch. Oh yes, I was scammed right when my freelance journey started. Since it proved to be a disastrous experience, I decided not to freelance again.
Coming back to the point when I was married, and working as a part-time content writer for the consultancy firm- life at that point seemed to go at a smooth pace. I conceived very early on in my marriage, kept working from home, and finally took a pregnancy leave a month prior to my due date. On holding my baby in my arms, I decided to take a hiatus from work, more like 'never to work again' to enjoy mommy-hood and wife-hood properly.
Just when I had decided to quit work for good, challenges came knocking my way.
'No Sharoon, you cannot rest that easy! Gotta work some more darling.'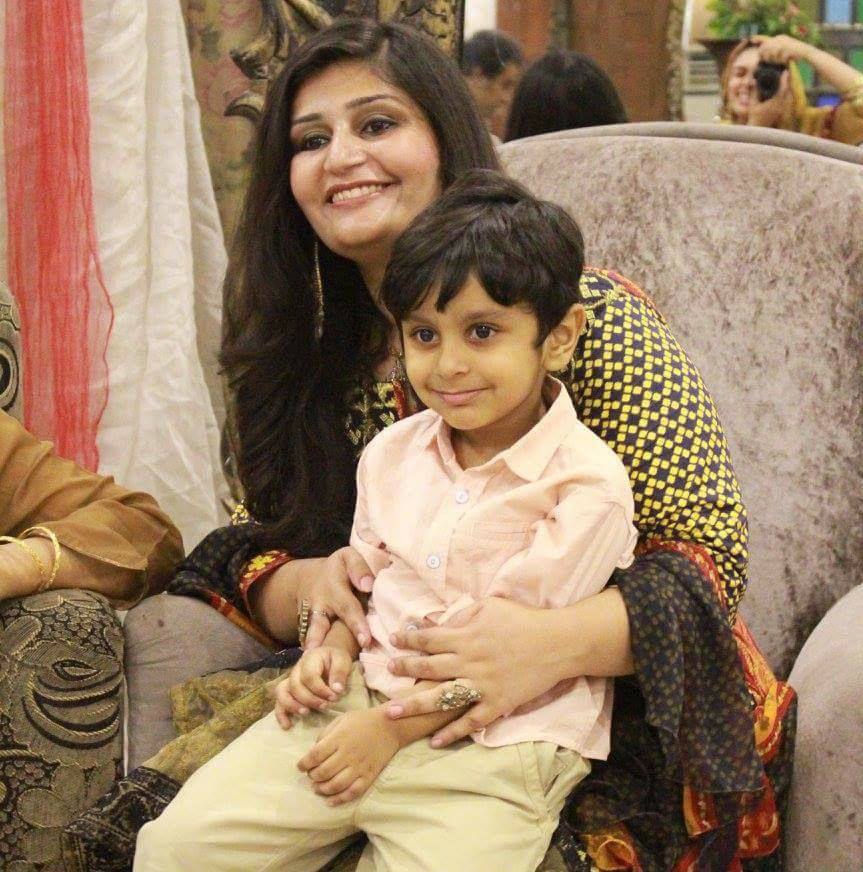 So naturally, I obliged. My son was three months old when my husband asked me to resume my job. Financial issues had come glaring our way. Fulfilling my responsibility as a dutiful wife, I agreed to what he said. While he kept quitting jobs and businesses after businesses, I moved on from working as a part-time writer to a full-time writer. This meant I worked for around 8 hours for my job, many times with my son in my lap; did many household chores; took care of my husband and son as required, and ended up barely sleeping for 3 hours at night.
Just when I felt things couldn't get any harder, emotional and physical abuse made its way in my marriage too. I digested it because hey, aren't the Pakistani women always told to bear every atrocity inflicted by their 'Majazi khud?' Because after all, it is the woman who keeps the household intact (ghar tou aurat sambhalti hai na.)
How did my freelancing journey begin?
One fine day, my husband encouraged me to join freelancing platforms, and that's when my freelancing journey truly began. I started off with Upwork and landed a couple of clients. I was still working as a full-timer with the consultancy firm, and also managing client projects from Upwork which meant I worked for more than 12 hours a day. Some days were even harder because I was gifted with a couple of beatings in between. This was sometime in 2014.
Once my relationship with freelance clients strengthened, and I began making twice as much as my full-time job offered me, I quit the job. I actually made a very wise decision timely because I could sense the business closing. Three months after I quit, the company closed its operations in Pakistan.
As my freelancing journey progressed so did the abuse in my life. I used to work for about 20 hours a day, and our financial condition improved. While that happened, I was subjected to abhorrent physical and emotional abuse to the point that I was beaten terribly and threatened to be divorced.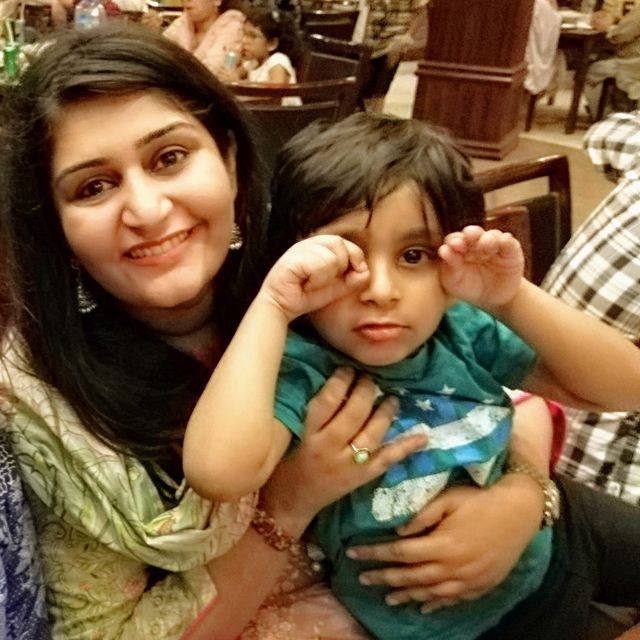 Scared of 'log kya kahen ge', I completely invested myself in my work and devoted myself to my son. I didn't focus on growing my clientele base, or further improving my skill as I used to be numb from all the trauma I faced every other day. By that time, I had worked on Fiverr for a bit too and made around $200 from a couple of projects on it. My Upwork earning had reached around $1000 altogether over a couple of months.
The client who gave me regular work, primarily e-books had contacted me directly, and since I was working with him full-time, my engagement on freelance sites died down. One day, my Upwork profile got suspended because I was applying for more projects than I was getting accepted for, and the platform felt there was a saturation of content writers on it. My Upwork journey sort of died there. Dismayed, but not hopeless, I focused all my energy on the client from Kenya who offered regular work. I began hiring writers, primarily women to make my own team. Found a couple of good ones, but many of them mostly lacked the consistency and grit to stick to a goal long term. Unfortunately, some even resorted to plagiarism so I had to let go of them.
By that time, I was already bearing around 70 to 80% of my household's finances, and my supposedly better half kept piling more responsibilities on my shoulders. While I was okay with that, my soul was getting more crushed day by day burdened with unimaginable abuse that came my way.
The day that thapar turned into a series of kicks, punches, jabs and slaps I realized how parhey likhey jahil actually exist.
The day I was kicked to the extent that I fell down with my 1-year-old kid in my arms, and my knee pain triggered, I realized how your own house can become a living hell for you.
The day I was dragged from one corner of the room to the other and threatened to be divorced, I realized how this trauma will never end, and I was destined to bear it.
So I let it continue. I was beaten and abused in every possible form whenever my mijazi khuda wanted. You name the abuse, and I have been through it. The only exception was not being burned in the kitchen, but I clearly remember him telling me point blank that had he not have a kid with me, he would have murdered me.
With all the threats, violence, and harassment going on, I continued to breathe.
The breaths were heavy. My mind and heart had become numb, and I endured it all with a fake smile plastered on my face.
During that time, the two elements that kept me somewhat insane were my son and my work. Had it not been for these two, I don't know where I'd have landed.
While I had all plans of sticking to the toxic relationship for the long haul, there came a time when I wanted to kill myself. After dropping my son off to school, I would just silently, and sometimes even out loud, plead to Allah talah to kill me in a car accident.
There were days I did not know where I was driving to. When I used to return home, I had to convince myself for minutes to open the door and step inside because I knew my tormentor was waiting for me to add another garland of abuse, blames, and taunts in my neck.
You may think it ends here, but no it doesn't because there was infidelity in the equation too. The man who once claimed to love me now blatantly announced how he had another relationship, and I was to be blamed for it because well yeah, I did not devote him much time. This was coming from a man who forced me to work 8 hours a day and take upon over 70 to 80% of our family's financial duties because he just could not. That was the day I realized how gaslighting exists and that I had married a narcissist.
While I was able to enroll my son in a good A-list school and managed 100% of our household's expenses, it became excruciatingly impossible to be slapped, jab, and harassed daily.
After being punched in the arm just when I had broken my fast at maghrib, and being told of how I would never be good enough, something inside me broke so bad that I knew it would never fix. This was just a few hours after that man had apologized to me the umpteenth time. Right there, I knew things would never change.
I realized that he wasn't my real enemy, but I was because I had given him complete control to ridicule, demean and harass me.
I realized how I allowed him to disrespect me because I did not respect myself.
That was the time all the lessons in the books I wrote on self-love and being your friend came running to me.
You need to love yourself.
You need to stand for your rights.
You need to believe in yourself.
Wake up Sharoon, wake up! Kuch nahi badley ga agar tum nahi badalney do gi.
Jaag jao ab! Ab bas!!
My head was exploding. My soul was crushed. My eyes never stopped being damp. And I decided to put my foot down.
I broke free of the trauma. I ended the parasitic relationship. I escaped the vicious cycle of abuse I faced day in and day out. And I liberated myself of abuse, hurt, agony and negativity.
That was the day I decided to put myself first because I finally figured out that I need to matter to myself first for becoming actually important to others.
So I decided to throw in the towel in my toxic marriage. Since I was managing the entire house's expenses on my own, I never left the house, my tormentor did. This was during 2018.
However, that time was hard. I felt really alone and miserable then. With my 4-year-old son in a house on rent, I had never felt this alone. I wanted to fall down, but then I noticed two little eyes were observing me so I stood up firmly, and vowed to myself to continue this journey with resolute. I persevered with faith in Allah and my abilities to prove myself.
By that time, I had started working on a contractual basis with a firm 'Oxford Creative Hub.' Initially, I joined them on a freelance basis, but after liking my work, they decided to bring me on board as their full-time employee. The remuneration was great. I was getting 1lac/ month 3 years back, but the hours soon became insane. That meant I had to compromise on my time with my son, so after 4 months, I quit the job and went back to working as a full-time freelancer.
It wasn't easy at all. There were times when I could only manage to pay my son's fee, have enough money to feed him food, and sacrificed all my wishes. There was also a time when my car's tire burst, my son was hungry after a long day at school and I had barely 3k in my wallet. I felt I had hit rock bottom. I remember falling on my bed, and crying for hours till I dozed off. I just did not know how to manage things. Well, I had a client who offered regular work, but he didn't increase the rate, and my depression was looming in on me so intensely that I barely wanted to work.
However, something in me did not let me give up. That's when I decided to swim to the shore. I began working on loving myself and healing from the trauma while improving my bond with my son. Plus, I began focusing on networking and getting back to freelancing platforms to fish for better clients. Luck did not favor me then so I tried my hand at Facebook groups. That's how I had gotten connected with the UK-based firm earlier that paid me PKR100,000/ month. It was at that time, Tehmina Chaudhary, a successful woman entrepreneur who also ran Connected Women Pakistan, a social enterprise focused on supporting women professionals and entrepreneurs reached out to me to join the core team as a volunteer. I used to attend their meet-ups as a participant, and always wanted aspired to be on board as a team member. I jumped to the opportunity.
By that time, I had also begun pursuing my passion for storytelling for kids as a volunteer and became quite good at it. I came across an opportunity for a voiceover storyteller for a project and grabbed it. The collaboration proved to be a massive hit, and to this day, the team hires me only when they need a warm, loving voice for their projects. (I swear these are their words, not mine; me-I am scared of listening to my voice notes :P)
With my work as a content writer, full-time duty as a single mom, and a home manager, I took on another responsibility. I felt that if I gave back to the community in any way, I'd feel better, and that surely did serve as an emollient on my wounds. During that time, in October 2019, I enrolled in MBA and got a 100% scholarship. While my son went to a school with a monthly tuition fee of 21k, I did my MBA for free mashAllah with only some fees as lab charges that I could afford easily.
I remember days when I used to take classes, finish client work in between, rush to pick my son from school, return to college with my son by my side for another lecture. My professors supported me greatly and allowed my son to sit in classes with me many times. There were days when I could barely sleep at night because I had to prepare assignments, hand in projects to clients, prepare for quizzes, and make sure my son's needs were being met. I have worked in my car many times right before lectures. I remember going to each class with my laptop in, typing away just till the teacher came, and I remember waking up daily feeling even more restless than before.
During my college days, a couple of my professors played a pivotal role in raising my self-esteem along with Tehmina who kept reminding me of my potential. All these forces slowly helped me gather back the shattered pieces of my self-image, and made me accept and love myself. Just as things were perking up, along came Covid-19, and it shook the world massively.
My life became even more hectic than before as now I had to home school, my kid, like parents across the globe, and also manage my work. Things were hard, but nonetheless manageable. Also, Covid-19 proved to be a blessing in disguise of sorts as it brought me some great clients and the opportunity to work on fantastic projects. My finances began perking up, and slowly I got the courage to improve my connections. I began networking more online, and the more I reached out to people on different social media platforms, and groups, the more I found high-paying content writing projects. Earlier this year, I had to submit my thesis and I was losing hope. It felt overpowering, and I felt I couldn't manage so much on my plate, but like I always I persevered.
Cleared my thesis, and graduated as an MBA with a 3.94 CGPA. To celebrate the victory, I decided to jump out of my comfort zone and try my hand at People Per Hour, another freelancing platform. To my fortune, I was approached by the founder of an Austrian enterprise who wanted my help with preparing a strategy for one of his social projects. One thing led to another, and he hired me as the company's CMO on my terms with a salary of my choice Alhamdulilah. Together, we are also working on a wonderful project for women in Pakistan that aims to help them fight gender-based violence and discrimination. We have named it 'Rising Above Ventures Ltd', and plan to launch it before the end of this year in Pakistan.
Currently, I am working with several clients from Kenya, UK, US, Canada, and even Pakistan on different projects; have written more than 3000 e-books on a variety of topics, work as the Community Lead of Connected Women Pakistan, work as a trainer with Learning Lab (a kids-entrepreneurship venture), made courses for Skills To Do, work as a storyteller for Suno Kahani Meri Zubani and Luqmay, and of course am the happy Co-Founder of Rising Above.
Moreover, I am also now teaching content writing in Cohort 4- Seekhna Seekho, launched by Sir Hisham Sarwar who has inspired me greatly for a long time. About 3 years back, I thought of being connected to him but never imagined my wish would materialize. About three weeks back, he asked me if I'd join him for a live session on Content Writing, and I couldn't envisage destiny could ever be that kind. He too has constantly encouraged me and helped me raise my confidence even more. There are very few people who have had a great taste of success and still work assiduously towards uplifting others. After joining his platform, I figured out another passion I had nurtured secretly- teaching people. Turns out I'm not too bad at it either, so pretty soon, you'll be seeing my YouTube channel too. *fingers crossed*
From living paycheck to paycheck to finally being able to reach a point when I don't need to worry too much about it. (Still working hard to become even financially stable, but better than before.)
 From working arduously even when I was sick to be able to relax when I am sick for some days as my bank account is healthy.
From not being able to afford a repair in the house to buying new furniture.
From never taking a day off from work to easily kicking back for a week.
From being abused, ridiculed, and harassed to being happy, independent, and peaceful.
From being a scared, weak 23-year-old girl to a confident, self-aware, and strong 32-year-old single mom and an accomplished content writer.
This journey could not have been possible without freelancing. I have still a long way to go as I aspire to have my own house and travel the world with my boy, but that too will be materialized soon in sha Allah.
I share the most amazing bond with my son who is my best friend and loves me to bits. People often ask me the reason why we share such a fantastic bond. My answer is simple: I gave him quality time when he needed it because I wasn't tied to a 9 to 5 job, and was my own boss. Many times I had the opportunity of opting for an office-based job that paid me hefty sums of money, but every time, I rejected it because I knew my son needed me.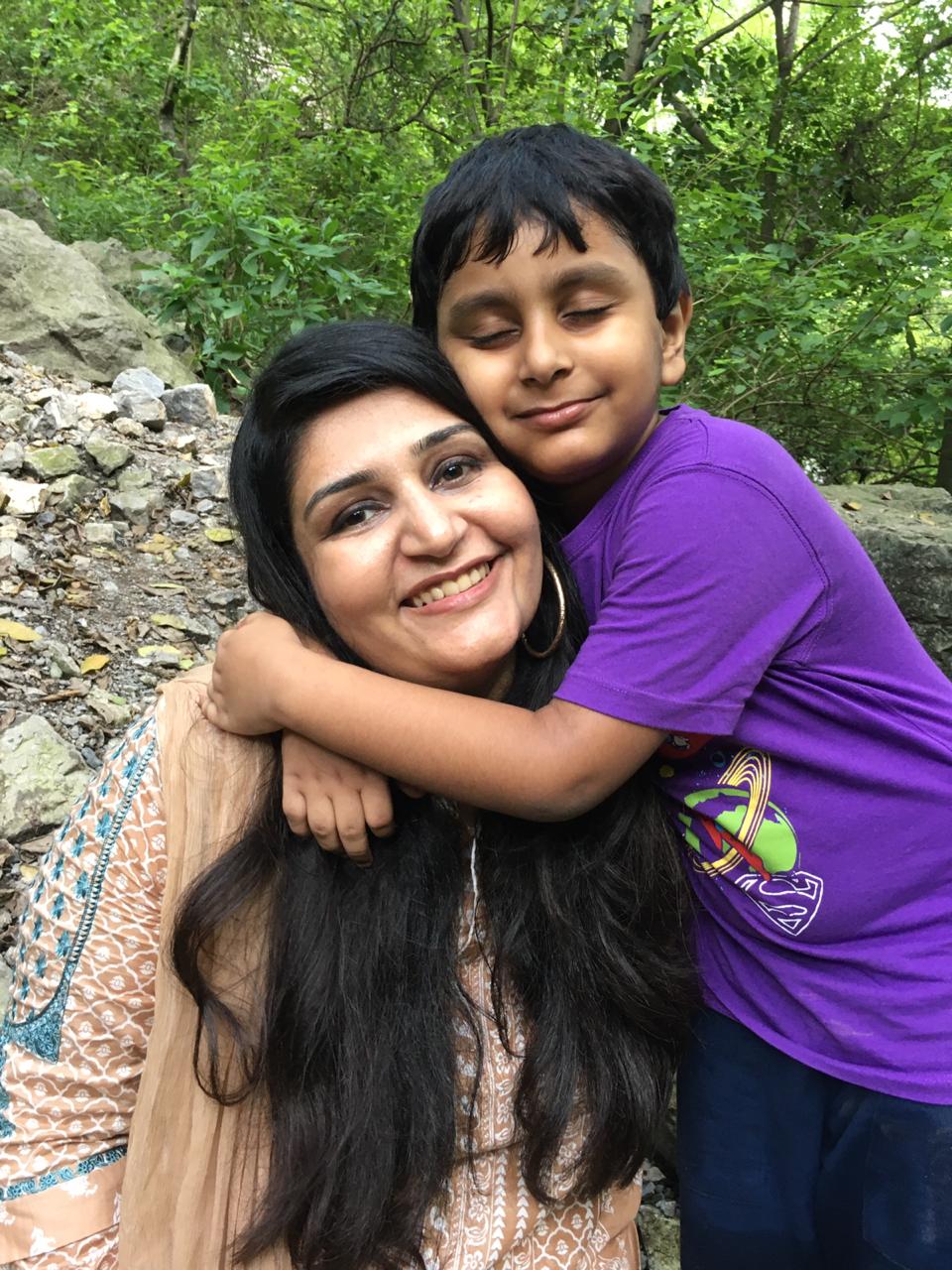 Together we have grown stronger, happier, and more resilient over the years. For me, success isn't about minting money. It is about living each day with peace and awareness, about being grateful for what I have, and about making every moment count with my son. You'd find us dancing in the rain, singing out loud just before bedtime, and doodling away fun things in each other's arms. A few weeks back, he organized his own juice stall and sold a few glasses. Now, he is planning to focus on properly managing his YouTube channel and aspires to become an astronaut who also creates animations.
I see phenomenal potential in him, and he believes in his dreams. This has been possible because he is being raised by a parent who chooses to think outside the box, and believe in her child's aspirations.
Conclusion:
My story is that of resilience, faith, and gratitude. I have been, and forever will be grateful to Allah who kept me strong when I could barely see light at the end of the tunnel. His blessings, and emotional support from my family, and mentors kept me going. Now I see a rainbow around me all the time, bursting with hope, happiness, and love because I did not give up.
Oh did I mention, I run my own blog on Facebook and Insta too wherein I document my life and journey as a proud, and happy single mom. It's called Raised Alone, Raising Alone. Visit it if you please and show our duo some love.